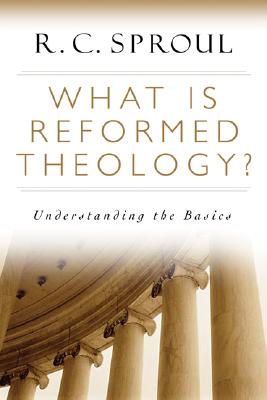 Stock Image
Author Name Sproul, R. C.
Title What Is Reformed Theology?: Understanding the Basics
Binding Trade Paperback
Book Condition New
Publisher Baker Pub Group June 2005
ISBN Number 0801065593 / 9780801065590
Seller ID 39208
Few evangelical Christians today understand Reformed theology, even though it has become an immensely influential theological tradition. Recognizing only key terms relating to predestination or the five points, many Christians want a better explanation of the concepts and beliefs that make up a Reformed perspective.
"What is Reformed Theology?" is an introduction to a doctrine that has eluded so many evangelical Christians. And who better to teach about Reformed theology than R. C. Sproul? In thoroughly expounding the foundational doctrines and five points, Sproul asserts the reality of God's amazing grace.
For anyone wanting to know more about Reformed theology, this candid book offers a coherent and complete introduction to an established belief.
Previously published as "Grace Unknown"
Price = 15.99 USD