You must allow cookies and JavaScript for a proper shopping experience.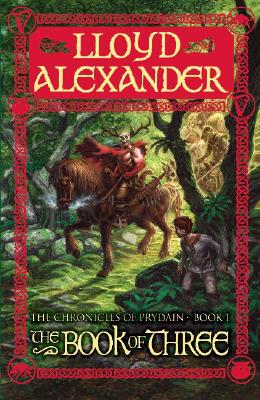 Price: $7.99
Publisher: Square Fish : May 2006
Seller ID: 108152
ISBN-13: 9780805080483
Binding: Trade Paperback
Condition: New
---
The Newbery-winning fantasy series now available in gorgeous new paperback editions Since The Book of Three was first published in 1964, young readers have been enthralled by the adventures of Taran the Assistant Pig-Keeper and his quest to become a hero. Taran is joined by an engaging cast of characters that includes Eilonwy, the strong-willed and sharp-tongued princess; Fflewddur Fflam, the hyperbole-prone bard; the ever-faithful Gurgi; and the curmudgeonly Doli--all of whom have become involved in an epic struggle between good and evil that shapes the fate of the legendary land of Prydain....
View More...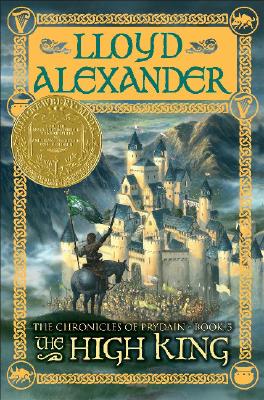 Price: $7.99
Publisher: Square Fish : May 2006
Seller ID: 110978
ISBN-13: 9780805080520
Binding: Trade Paperback
Condition: New
---
The High King by Lloyd Alexander When the most powerful weapon in the land of Prydain falls into the hands of Arawn, Lord of the Land of Death, Taran and Prince Gwydion rally an army to stand up to the dark forces. The companions' last and greatest quest is also their most perilous. The biting cold of winter is upon them, adding to the danger they already face. Their journey, fraught with battle and bloodshed, ends at the very portal of Arawn's stronghold. There, Taran is faced with the most crucial decision of his life. In this breathtaking Newbery Medal-winning conclusion to The Chronicles o...
View More...